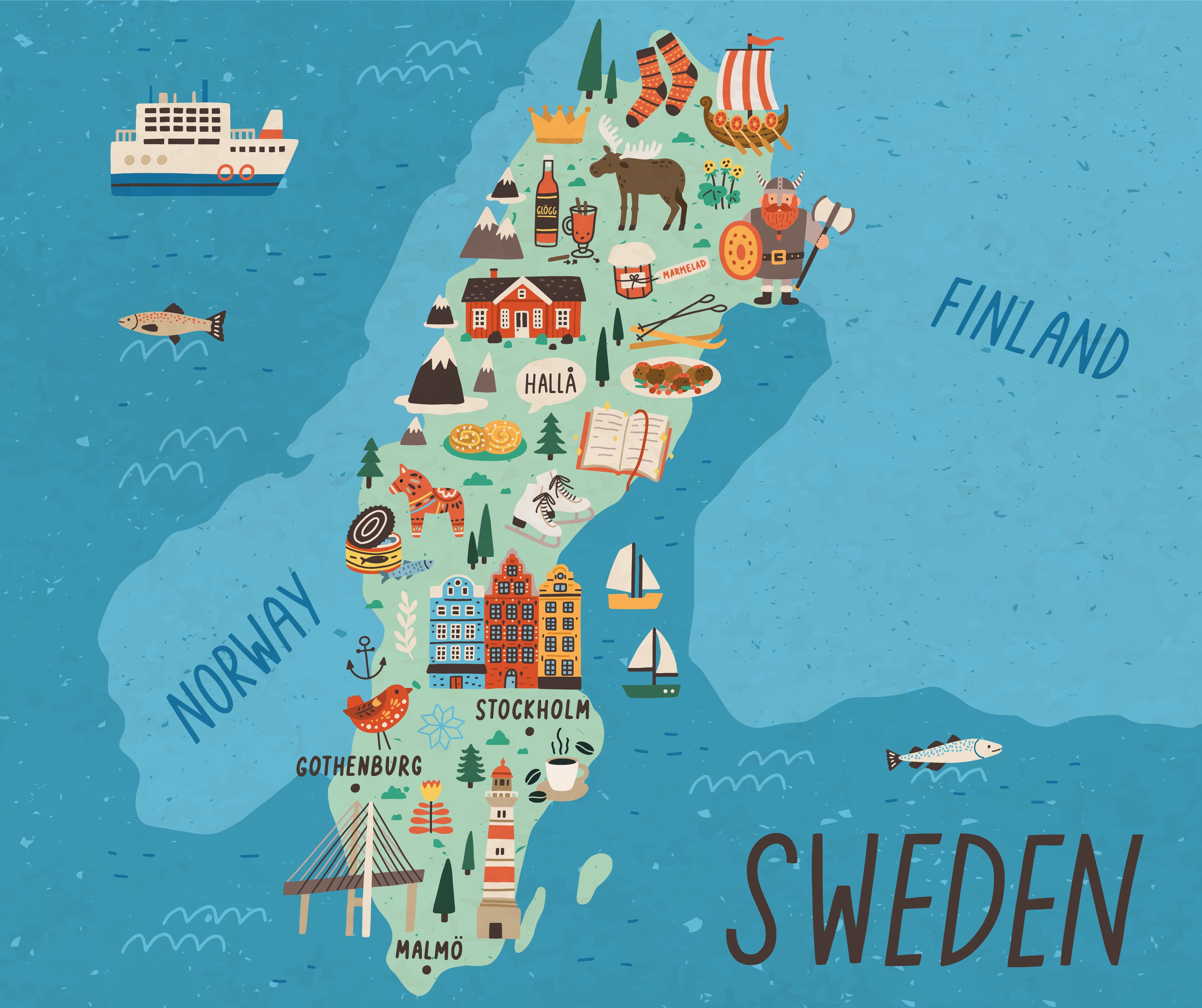 Swedish is a North Germanic language spoken natively by at least 10 million people, predominantly in Sweden and in parts of Finland, where it has equal legal standing with Finnish. It is largely mutually intelligible with Norwegian and Danish, although the degree of mutual intelligibility is largely dependent on the dialect and accent of the speaker. Written Norwegian and Danish are usually more easily understood by Swedish speakers than the spoken languages, due to the differences in tone, accent and intonation. Swedish is a descendant of Old Norse, the common language of the Germanic peoples living in Scandinavia during the Viking Era. It has more speakers than any other North Germanic language.
IU currently only offers Norwegian, but no other Scandinavian languages.
CeLT has the following titles in offline Recording Archive for your reference. Please send us email celt@indiana.edu to check if we could share it with you. 
 
 
 

B01.01-.03

Svenka På Svenska

Advanced

 
 
A01.01

Advanced Spoken Swedish

Music

 
 

M03.01

Christmas in the Old World (very short)

 

X01.01

Learn Swedish

 

--Hildeman-Beite (without pauses)

 

X01.01A-E

Learn Swedish

 

--Hildeman-Beite (with pauses)

 

X02.01

Svenska för Utlänningar

 

--Gunnar Rosén