Commonly Requested Equipment
Digital Voice Recorder
Sony Digital Audio Recorder (DAR) 
Features: Easily record high-quality audio straight to MP3.  Excellent for recording interviews, group conversations, and speaking exams.  Connects to a computer for file transfer via built-in USB or a Micro-USB-to-USB cable (depending on specific model). 
High Definition Video Camera
Sony HD Video Camera
Features: Compact and easy to use video camera.  Perfect for recording presentations, lectures, special events, and more. Records to SD card (included), with several hours of video capacity.  Connects to a computer for file transfer via included USB cable. 
Tripod
Features: Compatible with most cameras (including all cameras in CeLT inventory), as well as with smartphones, tablets, and more when used with adapters.  Please ask us about our selection of smartphone holders and accessories! 
Presentation Remote
Features: Plug-and-play computer slideshow control (PowerPoint, Google Slides, etc.), with a laser pointer function.  Connects to a computer via USB with the included wireless dongle. 
USB Headsets
Features: Plug-and-play computer audio headset with headphones and high-quality microphone.  Connects to a computer via USB. 
Note: CeLT welcomes instructors to check out headsets in bulk for all students in their class when necessary for special class sessions, testing, etc.  Please email or call our office to learn more! 
iRig Digital Microphone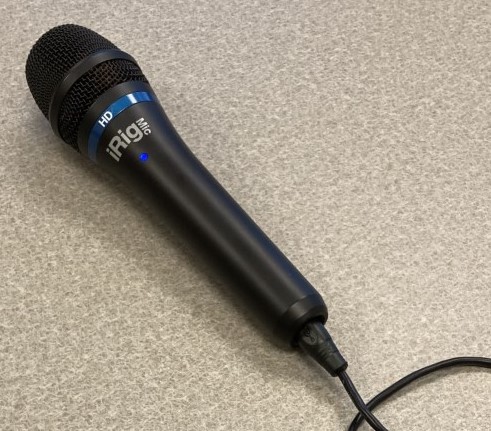 Features:  This handheld-style vocal microphone provides high-quality digital audio and is compatible with any recording app or software.  Features interchangeable Lightning/USB cables to easily connect to iOS devices or computers.  CeLT can provide a desktop or full-size microphone stand for use with the iRig mic, if requested.  
Logitech Conference Webcam
Features: Adjust wide-angle HD camera, built-in high quality speaker and microphone, plug-and-play USB compatibility.
Apple Pencil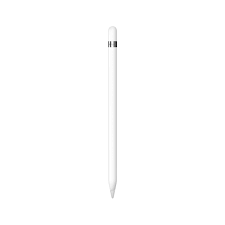 Features: 1st Generation Apple Pencils are compatible with a range of iOS devices and can provide opportunities to easily incorporate handwriting demonstrations in your teaching materials, both pre-recorded and synchronous.  
iPad Mini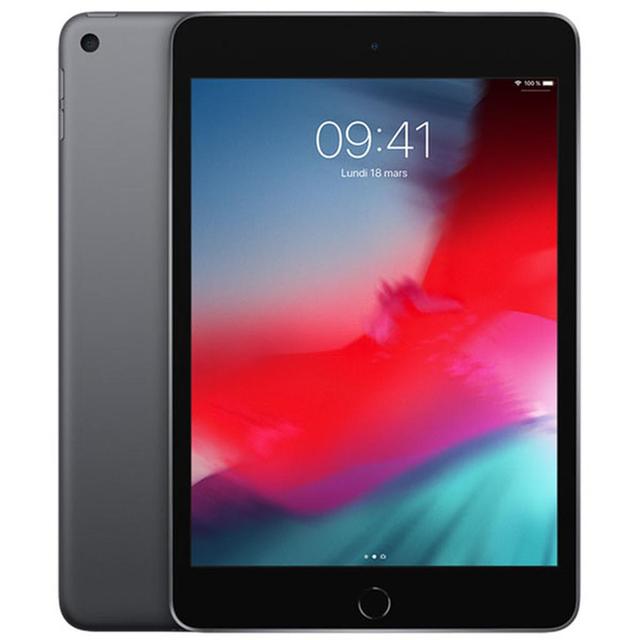 Features: Our collection of iPad Minis (5th gen. 20 in total, generally borrowed as a set) is excellent for establishing a creative/immersive learning environment in the classroom.  
Note: CeLT asks for special notice prior to borrowing the iPad Minis in order to ensure the iPads are prepared and loaded with the apps you need.  Please email or call our office to learn more! 
Dry Erase Lapboards
Features: Personal-sized whiteboards for use in classroom activities. 
Each set has 12 boards, erasers, and markers.
Tabletop Projector
LG Minibeam 1500 Lumen Projector 
Features: Portable projector with HDMI connection, built-in speakers, and Bluetooth audio output.  Perfect for meetings or presentations in non-traditional spaces. 
Other Equipment
CeLT offers a wide range of audio, video, computing, and other equipment for checkout.  If there is something you need but do not see listed, please ask!   
In addition to the frequently borrowed equipment listed above, CeLT also has: specialized language computer keyboards, a diverse collection of audio headsets for computers, Google Glass VR viewers, 360-degree video cameras, a wide selection of smartphone and tablet tripods/mounts, and many others. 
Equipment Request, Check out and Returning Procedure