Equipment List - Audio
Digital Voice Recorder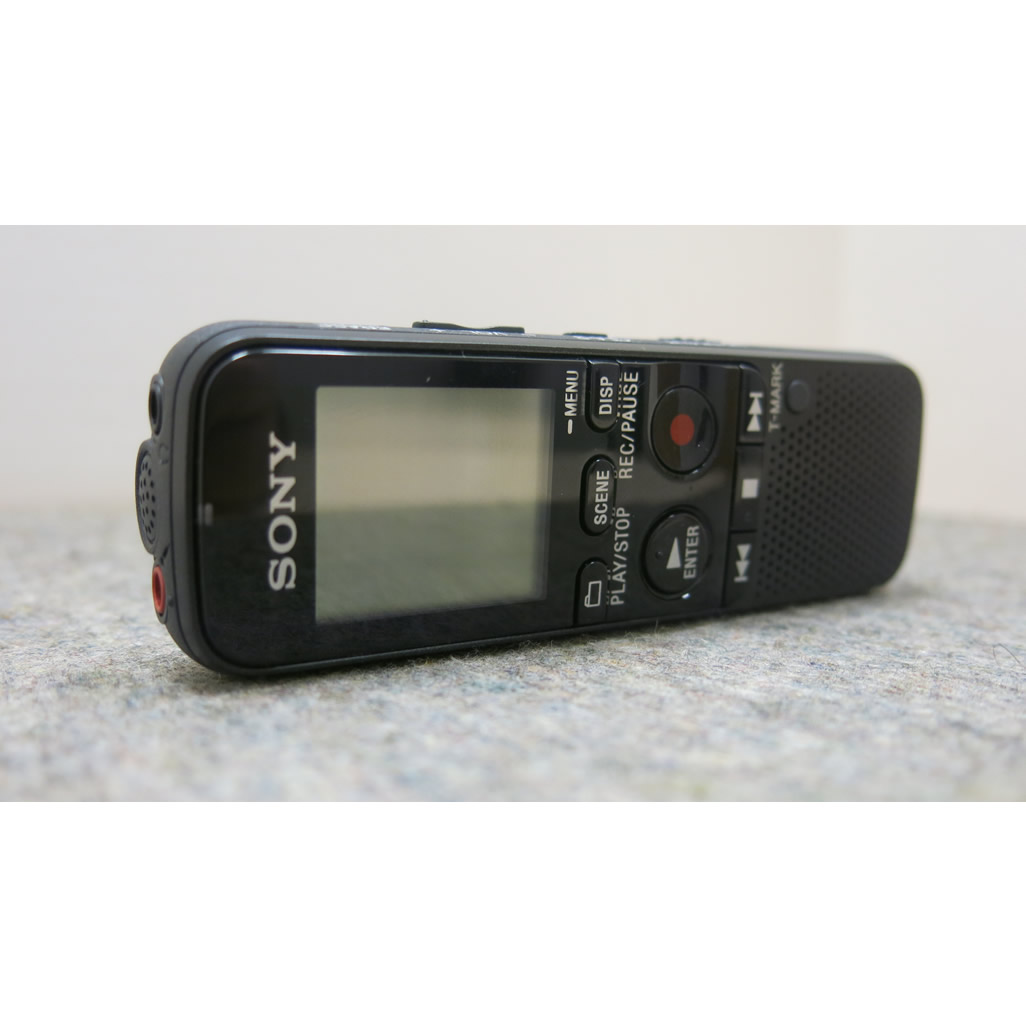 Sony Digital Audio Recorder (DAR) 
Features: Easily record high-quality audio straight to MP3.  Excellent for recording interviews, group conversations, and speaking exams.  Connects to a computer for file transfer via built-in USB or a Micro-USB-to-USB cable (depending on specific model). 
Enhanced Digital Audio Recorder
Features: The Sony ICD-PX470 Digital Audio Recorders offer the same ease of use and excellent sound quality of our standard DARs, but provide the ability to record to either MP3 or WAV file formats.
USB Headsets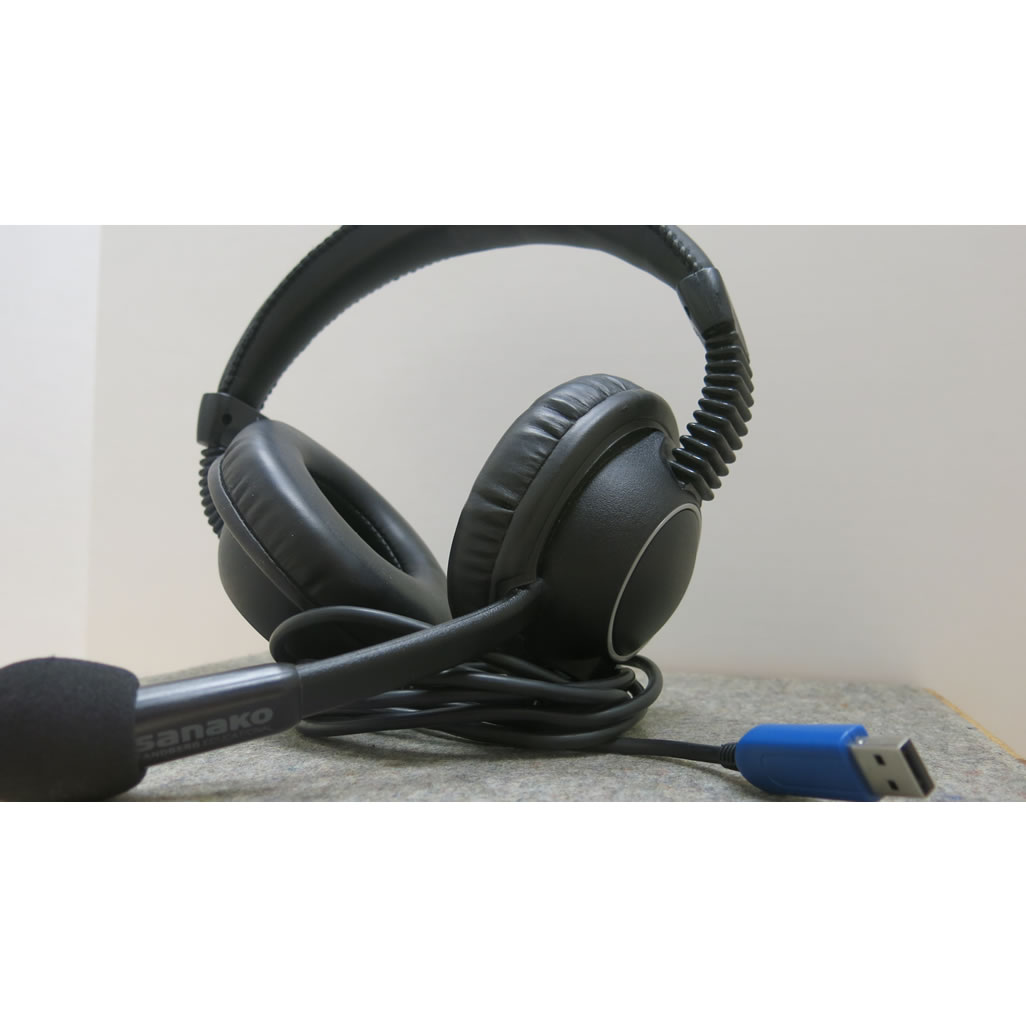 Note: CeLT welcomes instructors to check out headsets in bulk for all students in their class when necessary for special class sessions, testing, etc. 
Please email or call our office to learn more!
ONN Party Speaker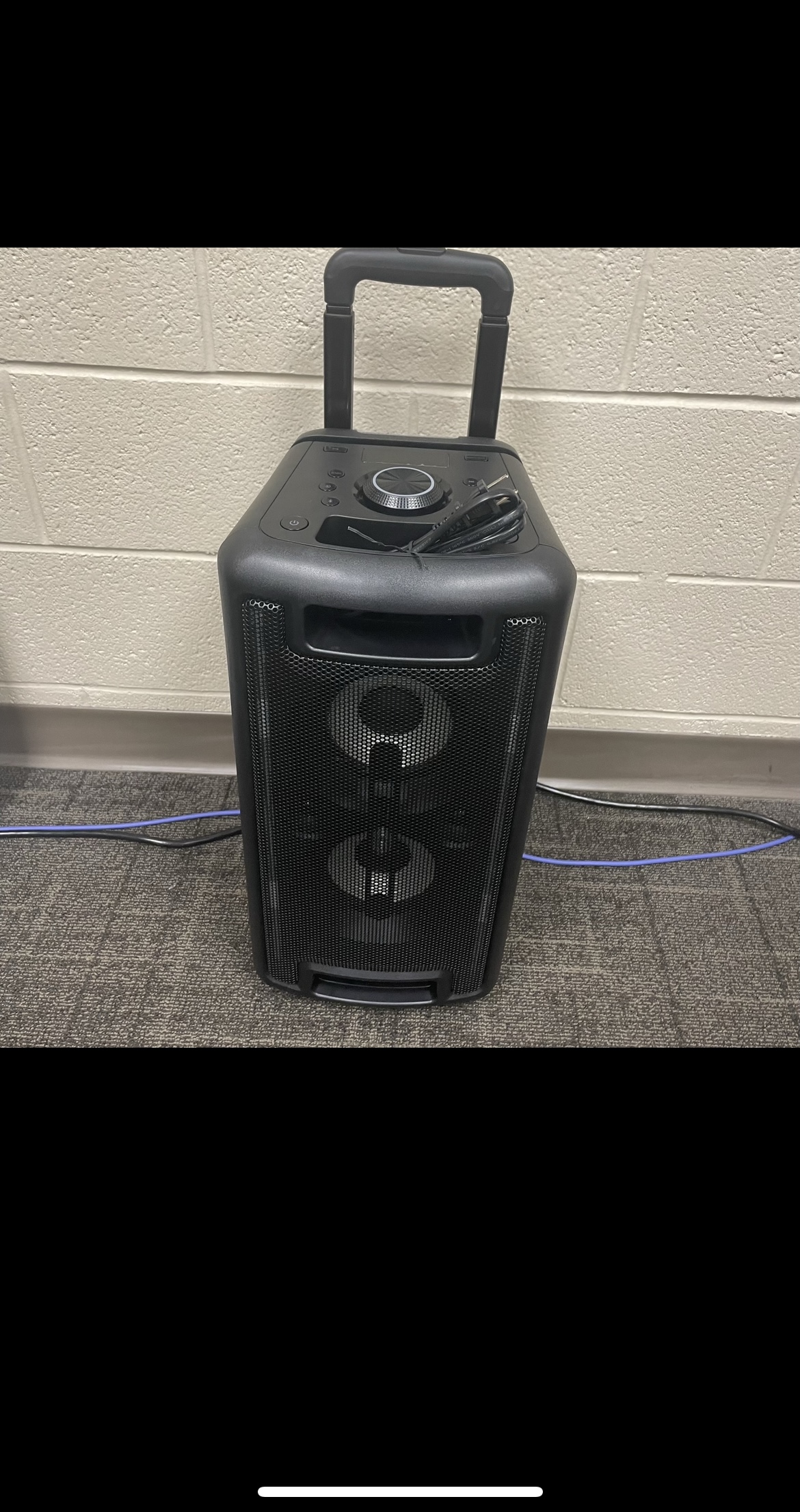 Features: The Onn Wireless Party Speaker is an easily portable loudspeaker system that provides up to 13 hours of audio playback per battery charge.  This speaker comes paired with CeLT's handheld wireless microphone, or you can use it to play audio from smartphone or other device via Bluetooth or 3.5mm aux cable connection.  The party speaker is an excellent choice for small- to medium-sized events.
Zoom H4n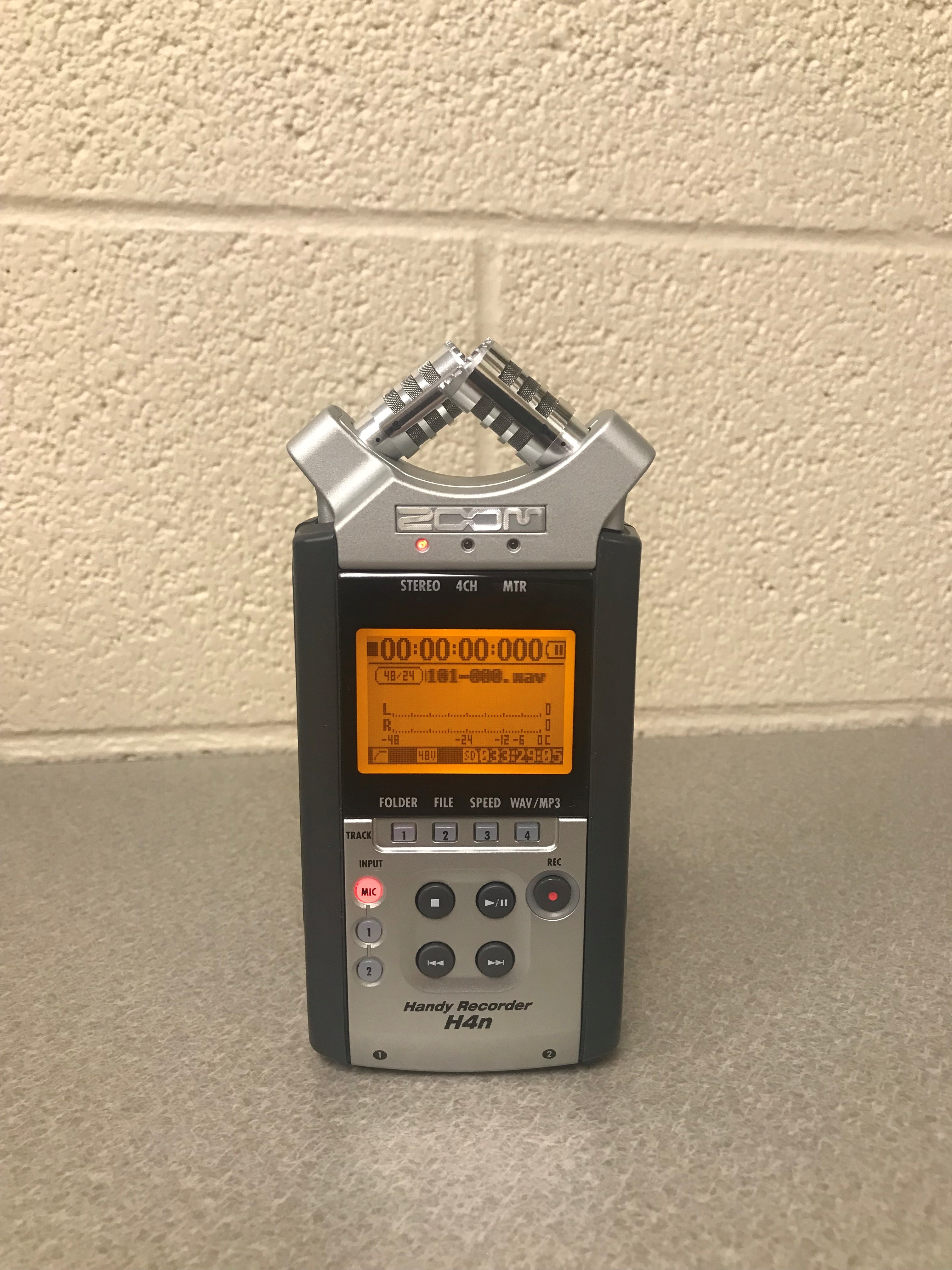 Features: The Zoom H4n is a professional-quality portable recorder, with a built-in stereo microphone array and the capability to connect external microphones (XLR and ¼" connections). This recorder offers recording to SD card (provided by CeLT) for up to 4 channels, in WAV or MP3 format. The H4n is ideal for researchers needing to capture samples with specific file parameters, recording meetings or large group discussions, or other situations in which a standard Digital Audio Recorder is not ideal.
iRig Digital Microphone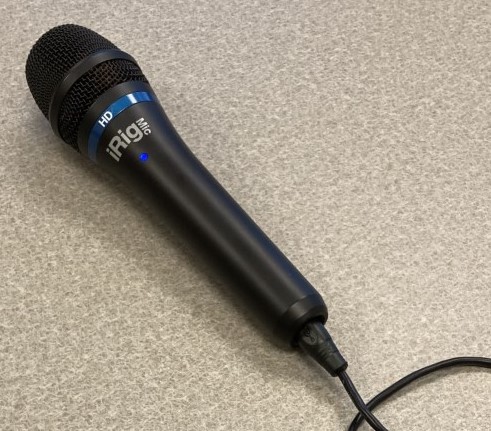 Features:  This handheld-style vocal microphone provides high-quality digital audio and is compatible with any recording app or software.  Features interchangeable Lightning/USB cables to easily connect to iOS devices or computers.  CeLT can provide a desktop or full-size microphone stand for use with the iRig mic, if requested.  
Blue Yeti USB Microphone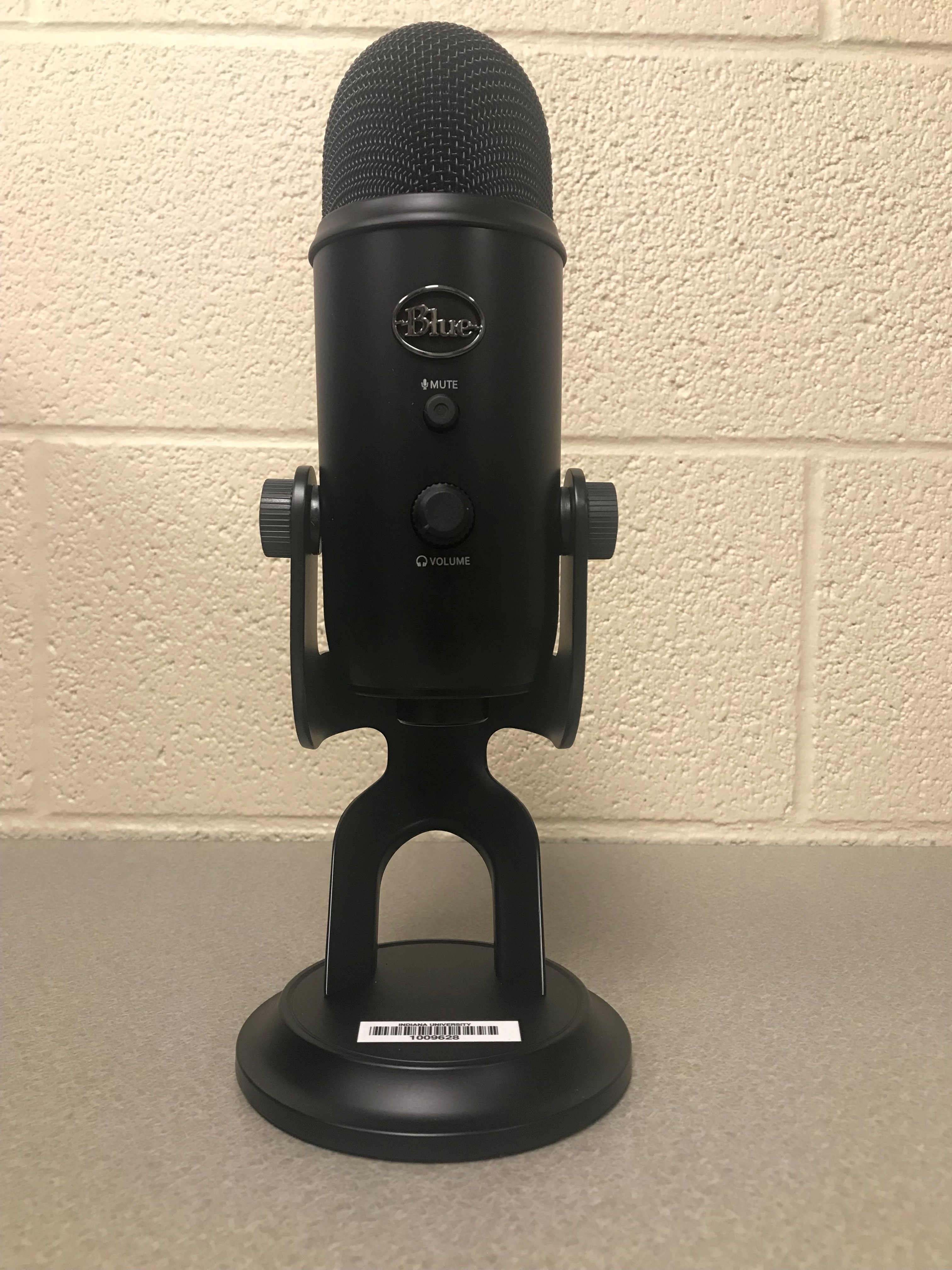 Features: This desktop vocal microphone provides high-quality digital audio and is compatible with any recording app or software. The Yeti is easy to use and highly customizable, with multiple pick-up patterns for one or more voices. This microphone also features a 3.5mm headphone jack, for ease of listening to your recordings. With USB connectivity and wide combability, this mic is an excellent choice for podcasters, instructors, researchers, and more.
Amp-Up Personal Voice Amplifier
Audio amplication device that could make the audience hear clearly, a must-have for language instructors that teach medium to large sized classes.
Features:
Allows for up to 40 different PA-25W units to be paired and operated simultaneously

Using Bluetooth. Also, play content from a USB/TF card or via AUX-IN

UHF wireless headworn microphone

A carrying strap and a waistband hook for hands-free use
3.5mm Lavalier Microphone
This microphone could be mounted on your collar of outfit for hand-free operation. It is necessary for public speaking.
Rode WirelessGO II Lavalier Microphone System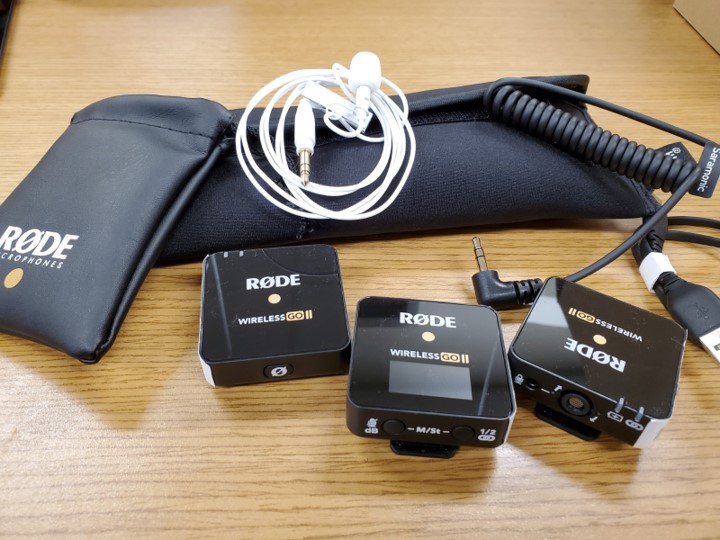 Features: The Rode Go II is a two-channel wireless microphone system designed to easily connect to a wide range of devices for sound amplification or recording.  The system include two small clip-on wireless microphone units and one receiver (for use with one or both microphones concurrently, with a wireless range of 650ft) that offers an audio output via 3.5mm and USB.  The Rode Go II is perfect for recording interviews, podcasts, lectures, and more—in conjunction with your smartphone, laptop, camcorder, and other devices.  The system can also connect to a sound system for crystal-clear voice amplification.  
Please contact CeLT before checking out to arrange a brief consultation on connecting the Rode Wireless Go II to your device or PA system. 
QBall Throwable Microphone System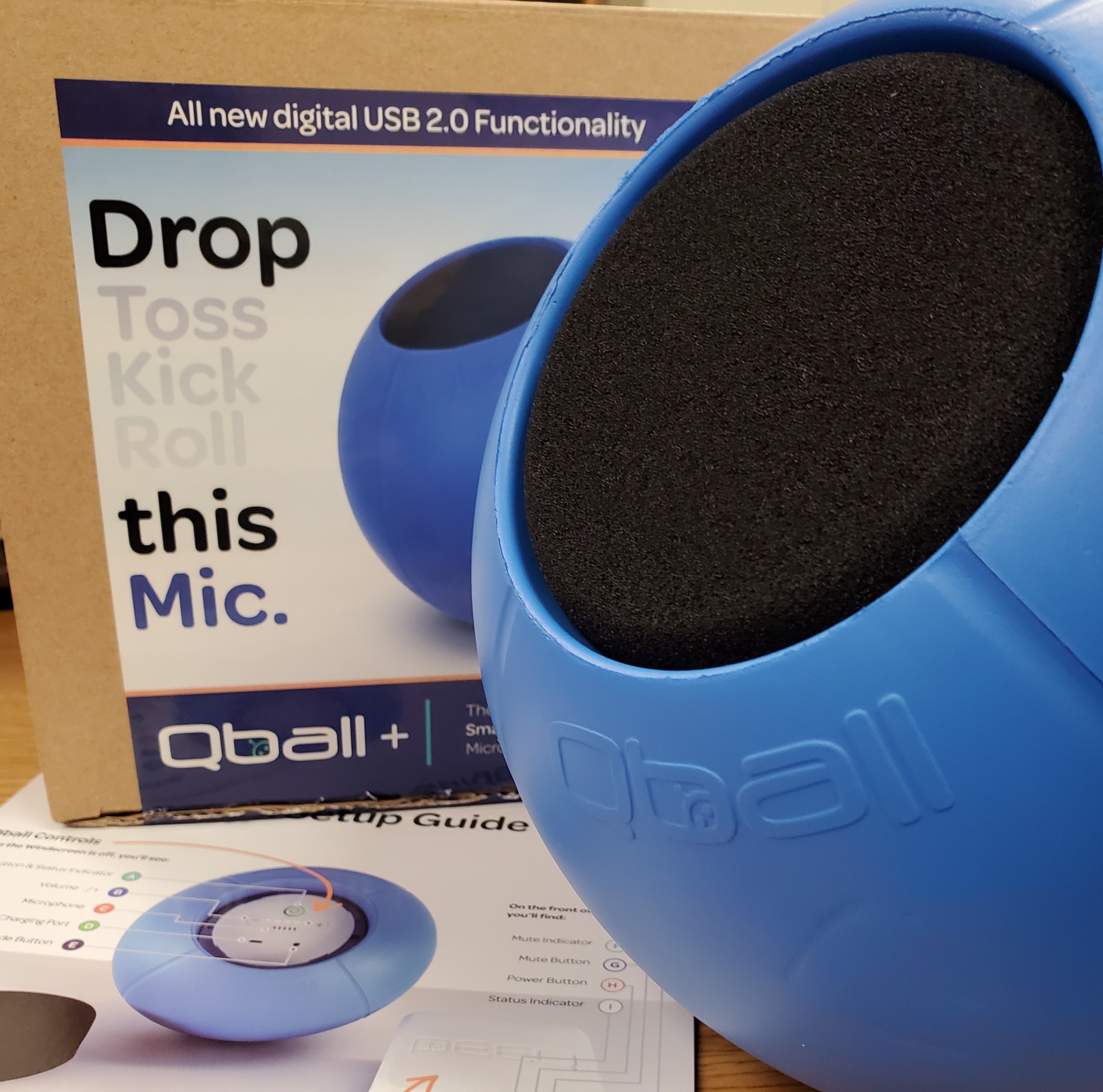 Features: This throwable microphone ball is a fun and effective way to make sure instructor and student voices are heard. Durable and simple to use, with a wireless range of 75ft and audio connection via 3.5mm and USB. 
 
Please contact CeLT before checking out to arrange a brief consultation on connecting the Qball+ to the computer or PA system in your location.