Notice:
We have adopted temporary protocol to cope with the pandemic season:
We are now back in BH114!
In response to the pandemic situation, recording in the CeLT studio is currently limited to essential and time-sensitive needs only (evaluated on a case-by-case basis). Please contact CeLT Audio/Video Specialist Rebecca for more information and to request recording services.  CeLT continues to offer audio and video editing, multimedia hosting, personalized training, and other media services during this time.
If you would like to use CeLT domain to host streamable video resources, please fill out the form below.
Recording Booth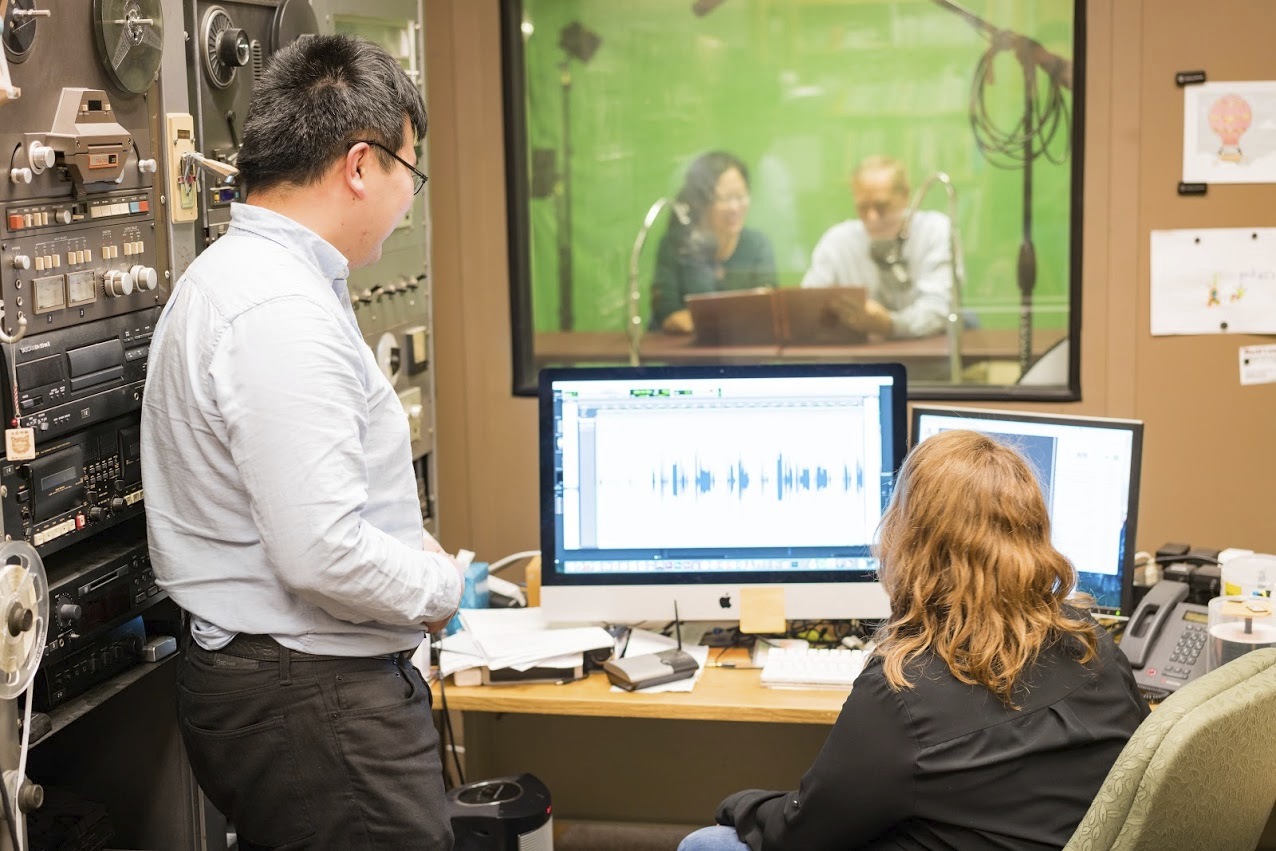 BH114 Suite D is our full-service recording booth. In this room our recording engineer will work with you to create professional audiovisual materials, with equipment including four vocal microphones, high-definition video cameras, a green screen for video production, a teleprompter, and a shotgun microphone for high-quality audio for video projects.