HTML5's default in-browser audio player (widely used on the CeLT Portal pages) includes the feature of adjustable playback speed. Using this feature, listeners can easily slow down or speed up the playback speed of the recording—an incredibly useful tool for language learners!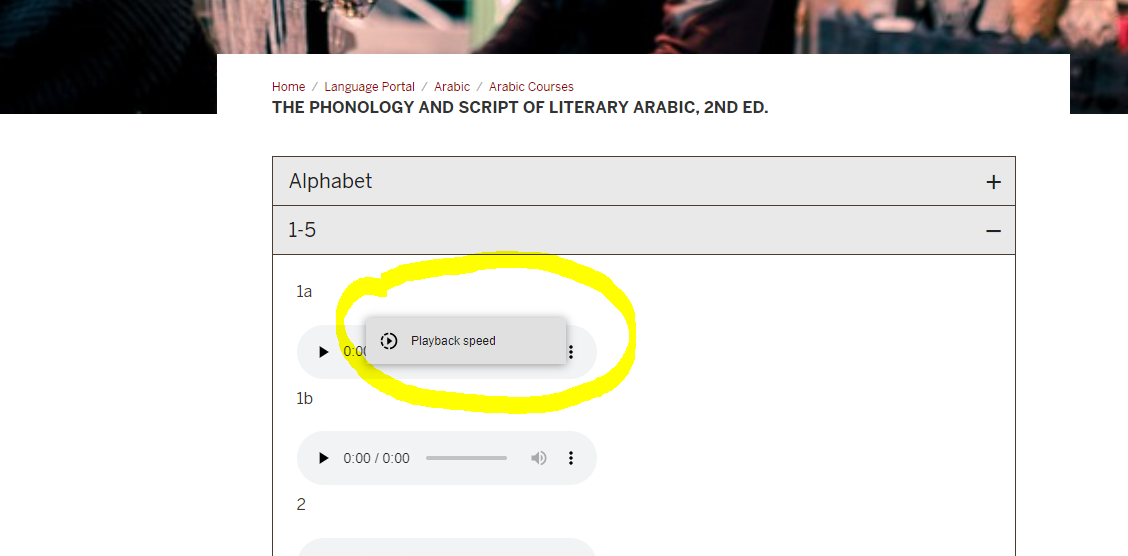 Take a look at this example screenshot, showing the default HTML5 audio player. When the three dots at the right edge of the player are clicked, the menu for the "Playback speed" settings appears. 
By clicking on "Playback speed," you can access the speed selection. Normal is considered "1" times the speed, so the audio can be as much as 25% of the original speed or nearly twice as fast as original.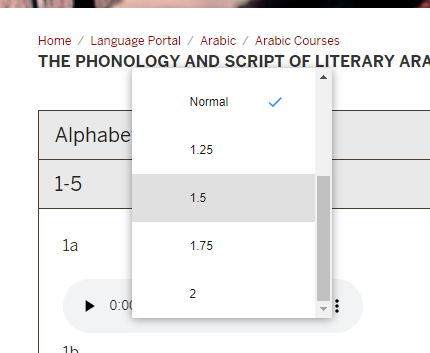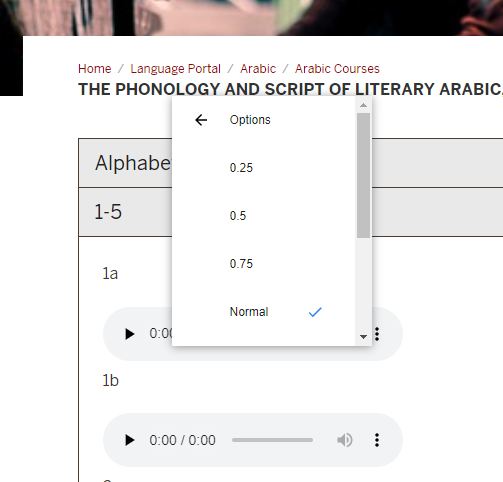 Note: If you cannot find this feature as directed, please consider upgrading your browser to the latest version or attempting access with another browser (Chrome or Edge).