BH666 is a Tele-conference Room that could seat up to 8 people, plus those join in through e-conferencing systems. 
It has 2 round tables,big TV screen and movable and fixed white board.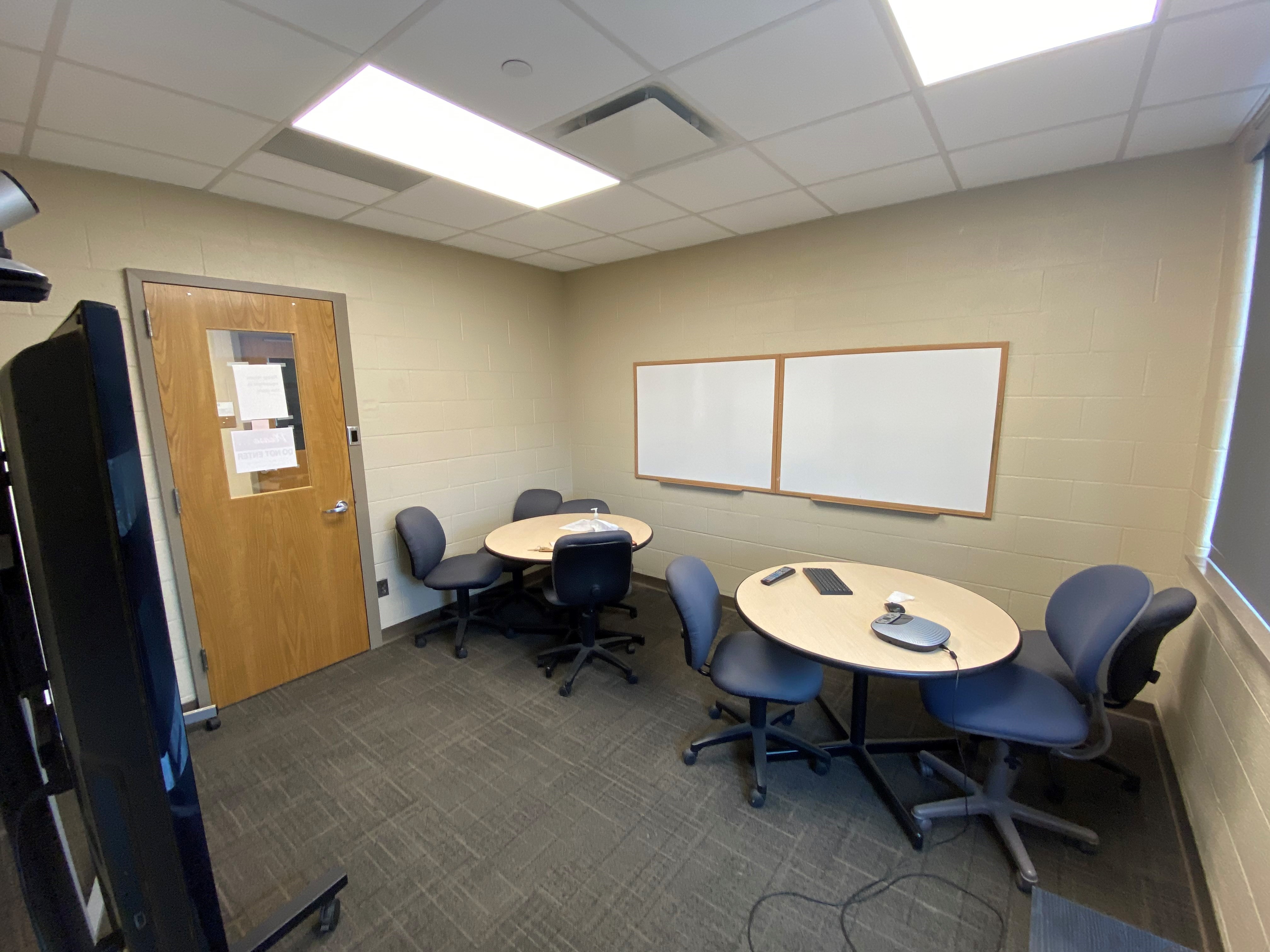 This room is suitable for small to mid-sized in-depth interactive language classrooms, or small group e-conferences.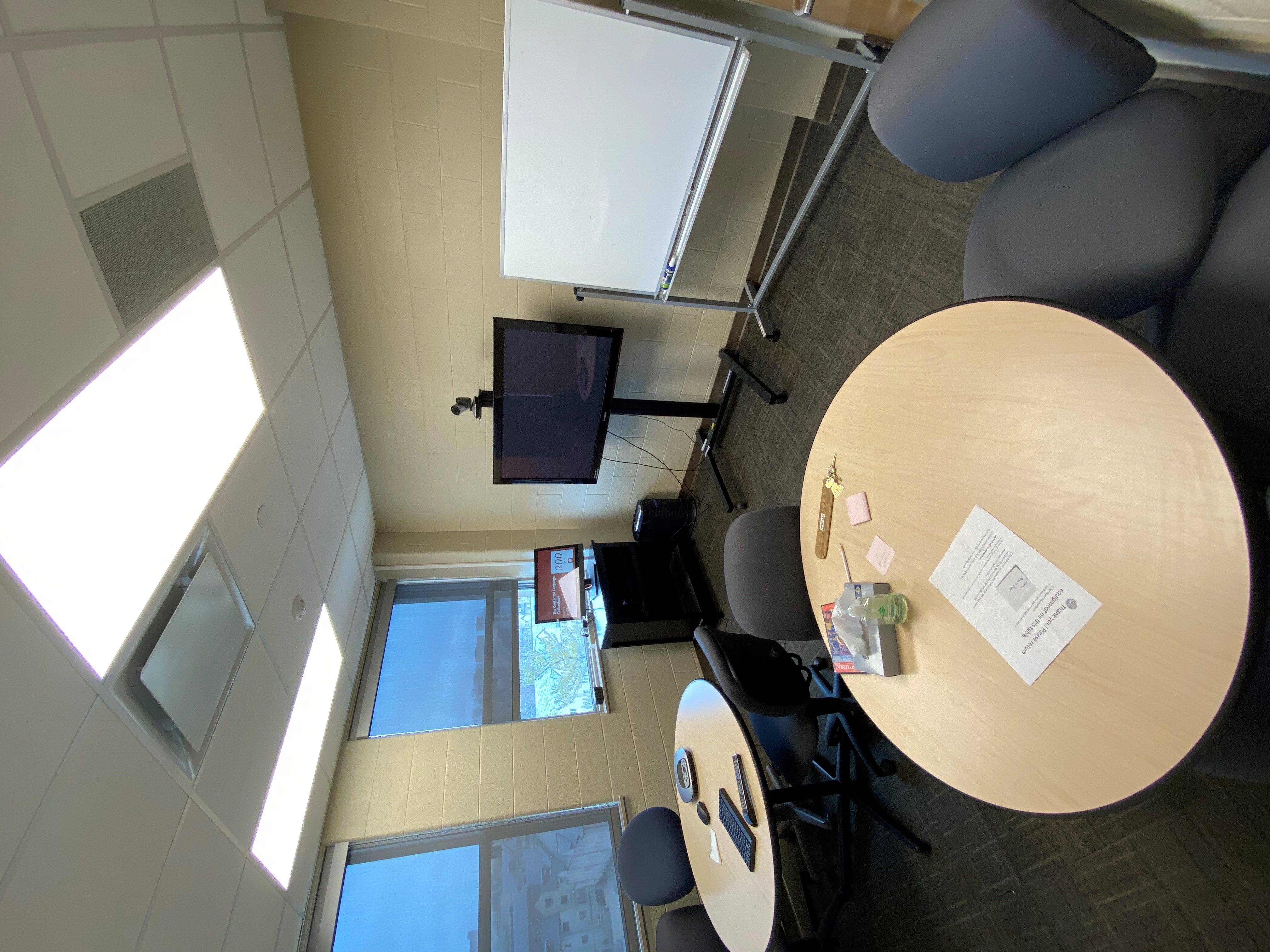 The view from the classroom is also irreplacable.