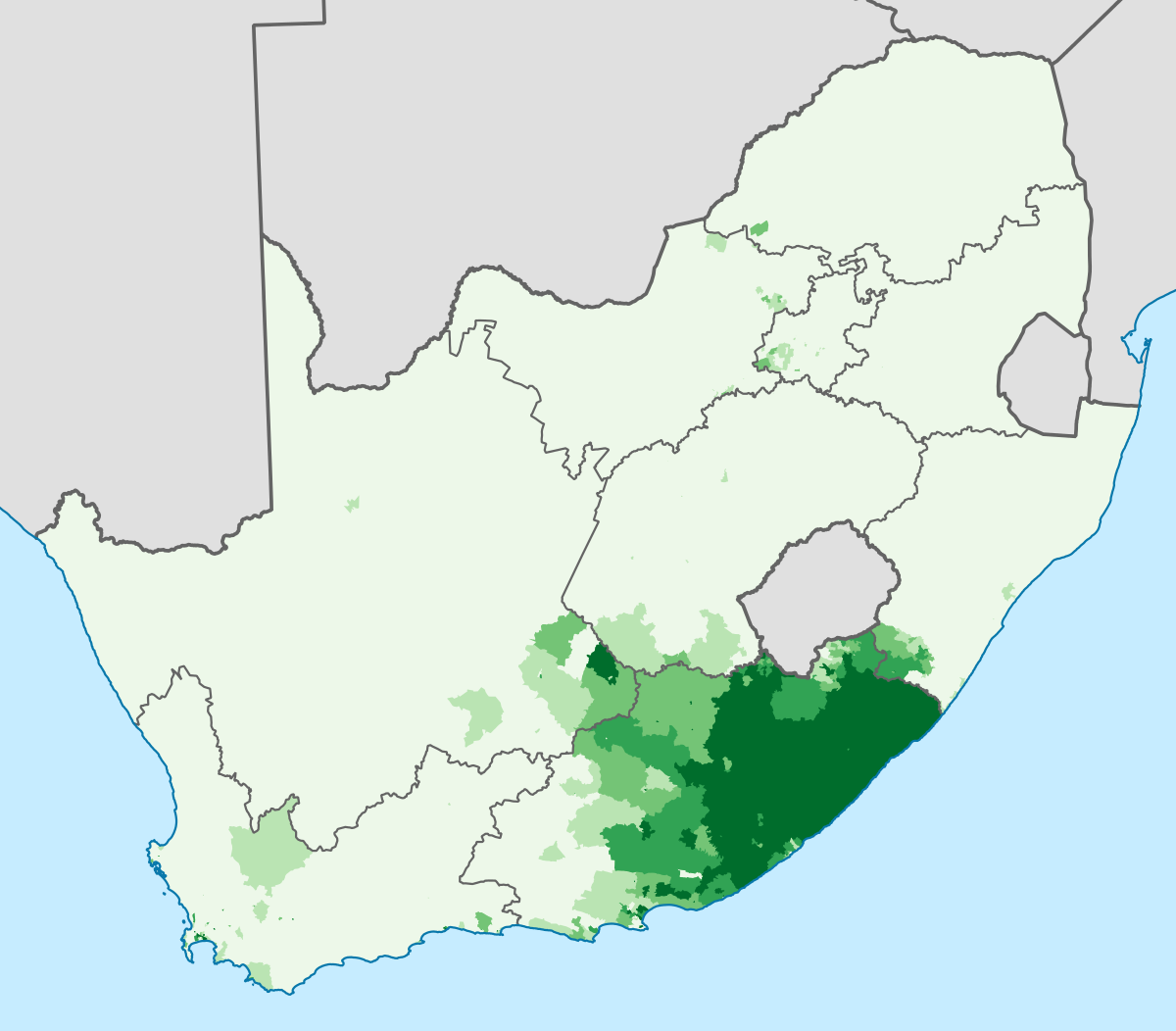 Public domain, via Wikimedia Commons

Proportion of the South African population that speaks isiXhosa as their first language, according to Census 2011 at electoral ward level.
Xhosa language, which is also known as isiXhosa, is a Nguni Bantu language and one of the official languages of South Africa and Zimbabwe.
Xhosa is spoken as a first language by approximately 10 million people (Data: March, 2020) and by another 11 million as a second language in South Africa, mostly in Eastern Cape, Western Cape, Gauteng and Northern Cape.
It has perhaps the heaviest functional load of click consonants in a Bantu language (approximately tied with Yeyi), with one count finding that 10% of basic vocabulary items contained a click.
IU doesn't offer any course of Xhosa but you could contact the department of African Studies for any learning material or opportunities and you could learn a similar language, Zulu at IU.