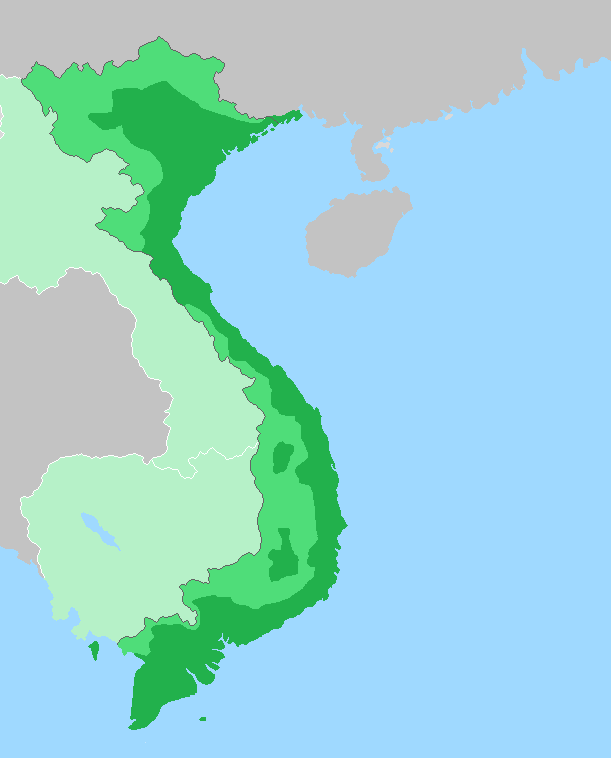 Natively Vietnamese Spoken Area
By Kwamikagami at English Wikipedia, CC BY-SA 3.0, Link
 Vietnamese is available in IU Language Workshop 2022.
Vietnamese is the national and official language of the Socialist Republic of Vietnam. It is also the language of over 2 million Vietnamese Americans, the biggest group of 5 million overseas Vietnamese over the world.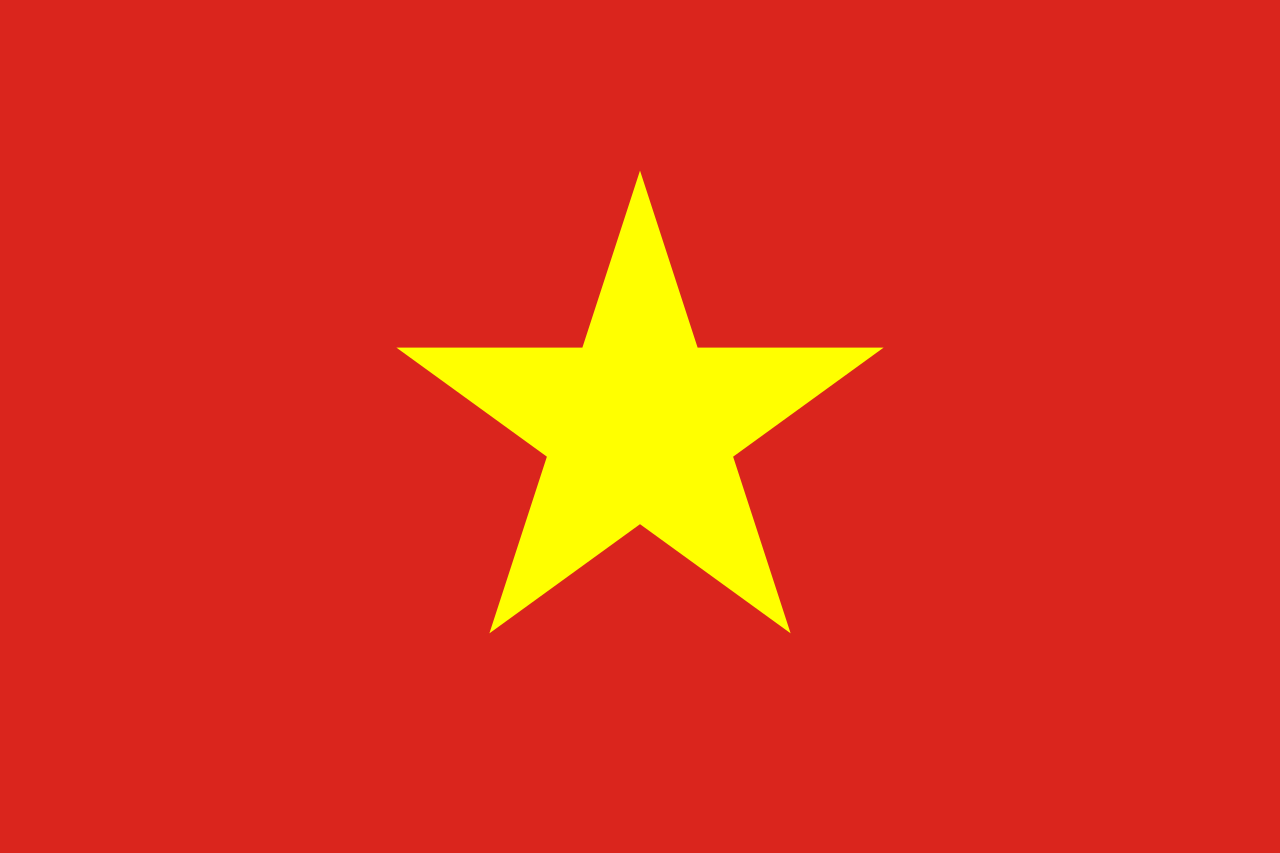 The national banner of SR Vietnam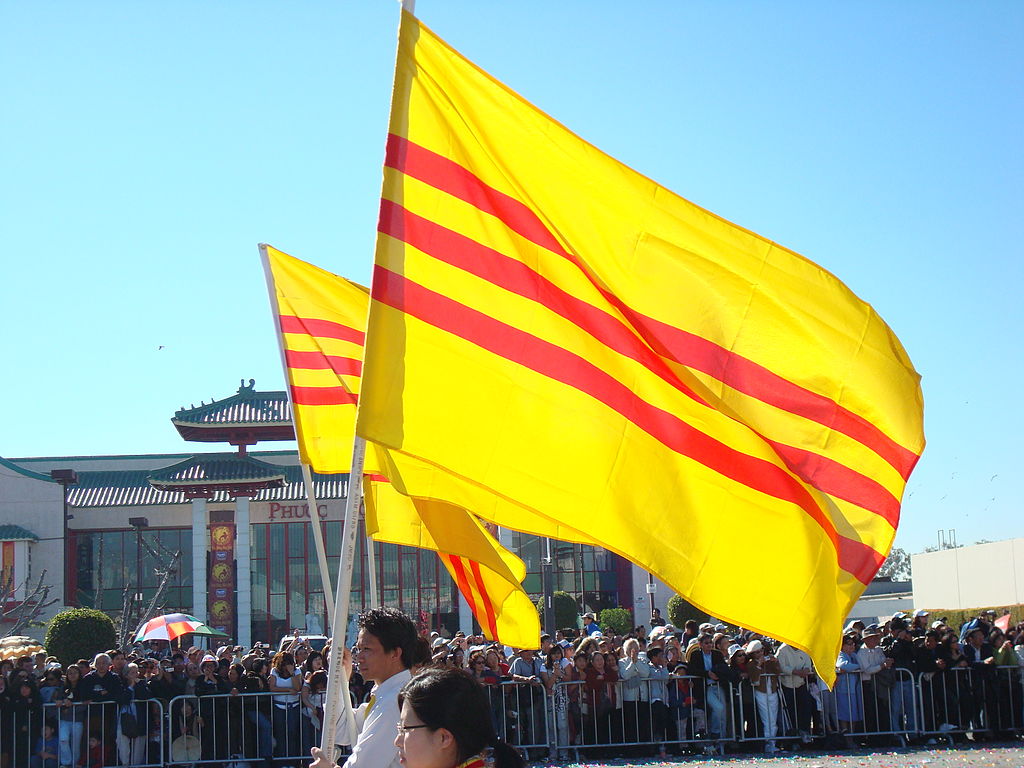 By
DHN
-
Own work
,
CC BY-SA 3.0
,
Link
Many Vietnamese Americans (mostly escaped from former Republic of Vietnam) are still using the South Vietnam (ROV) flag in political gatherings, in memory of the regime collasped and annexed by the SR Vietnam after the Vietnam War.  
It is an Austroasiatic language that is believed to be used by most of over 95 million Vietnamese people. It is also a very common foreign language spotted in many countries where Vietnamese immigrants live in. The "Yue Yu" spoken by Gin people in Southwestern China is very closed to Vietnamese.
By
Neweco
-
Own work
,
CC BY-SA 3.0
,
Link
CeLT has some learning material listed as below.