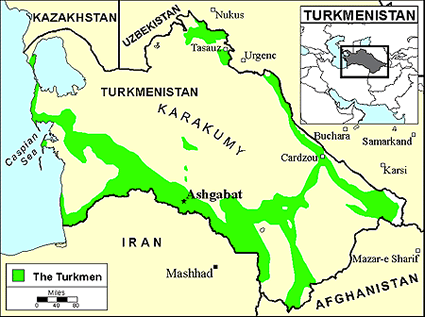 Turkmen is a Oghuz Turkic language spoken by Turkmens in Central Asia. It is the native and official lanauge of five million people in Turkmenistan, which is one the 15 countries in total, one of the five in Central Asia, got independent from former USSR when the regime collasped and dissolved in early 1990s.
The language of Turkmen is also spoken by over 2 million people living in neighboring countries like Iran and Afghanistan.
Level 1 Turkmen is offered in Language Workshop at IU for the Summer 2020.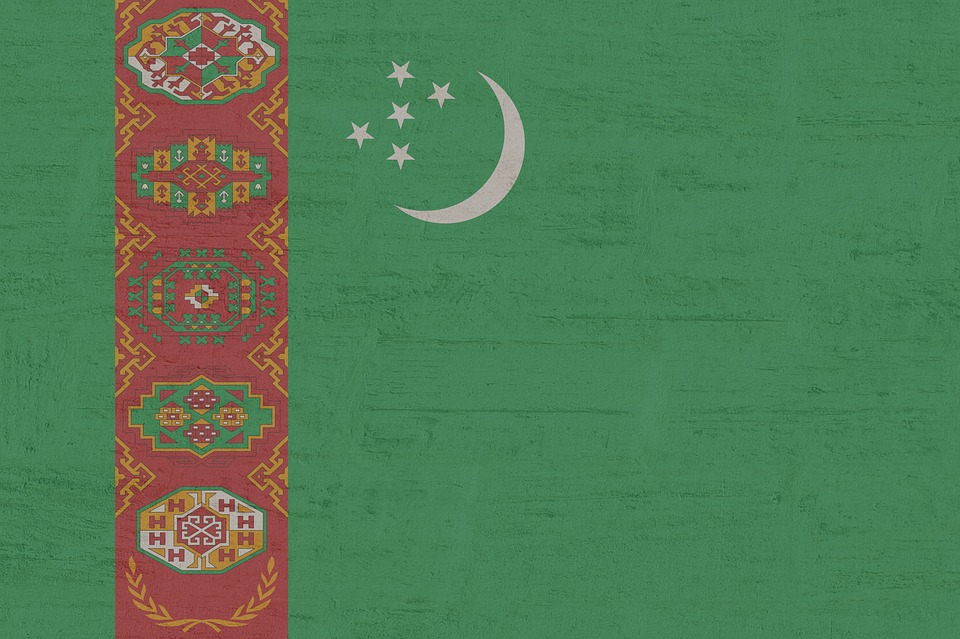 The National Flag of Turkmenistan
CeLCAR (Center for Languages of Central Asian Region) @ IU has a page briefly introduce the language, land and people of Turkmenistan.
WHO ARE THE TURKMEN AND WHERE DO THEY LIVE? AND THE LANGUAGE?