Banner credit: 
View over Freetown River in Freetown, Sierra Leone
By

 

Michael - stock.adobe.com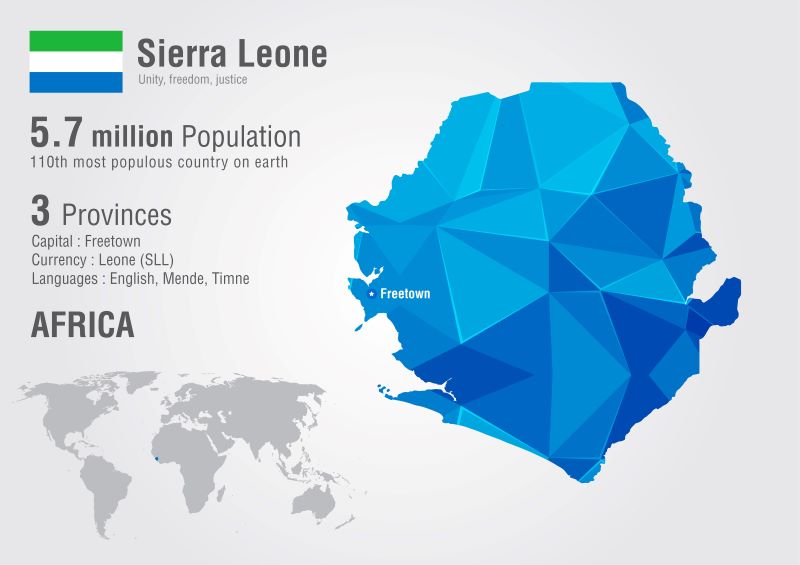 Where do Temne people live?
-Temne people's approx. geographic concentration in Sierra Leone
Temne is the main language of Temne people living in West African country, Sierra Leone. It is the most widely open spoken language in that country, about 38% of the whole population.Temne belongs to the Mel branch of the big Niger-Congo languages family. Learn more about Temne at Omniglot.
Temne is not currently taught at IU. CeLT has some learning material listed as below.