Family: Indo-European ==> Italic ==> Romance ==> Western Romance ==> Ibero Romance ==>West Iberian ==> Castillian Languages ==> Spanish
Population of Speakers: 586 million in total, 489 million native speakers (data: 2020)
Regions of Speakers: Over 20 countries, Europe: Spain, America: Hispanic America(Mexico, Agentina, Chile, Colombia and etc,), Africa: Equatorial Guinea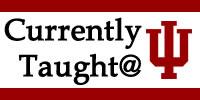 Hola! Buenos Diaz! Hables Espanol?
Spanish is a Romance language that originated in the Castile region of Spain. Approximately 489 million people speak Spanish as a native language, making it second only to Mandarin in terms of its number of native speakers worldwide.
There are an estimated 586 million Spanish speakers as a first or second language, including speakers with limited competence and 20 million students of Spanish as a foreign language.
Spanish can be studied as a major or minor as well as at the graduate level through the Department of Spanish & Portuguese
Why study Spanish? The answer is here.