Family: Indo-European ==> Indo-Iranian ==> Iranian ==> Eastern Iranian ==> Pashto
Native speakers: 60-80 million
Countries of speakers: Afghanistan, Pakistan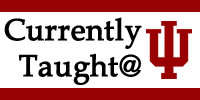 Today, Pashto, the language of the Pashtuns, is spoken by almost half the population of Afghanistan and along Pakistan's Northwest frontier. Still key players in Central Asia, they are vital for American policy and global security in Afghanistan and Pakistan. With emigres in India, Europe, and America, over 40 million people speak Pashto worldwide.
No other university in America teaches so many years of Pashto! Classroom activities use the textbook and authentic teaching materials developed at Indiana University, including reading passages, audio files, pictures, and viPashtun familydeo clips. As you study Pashto with us, you will quickly learn to read and write Arabic-Pashto script,and speak in Pashto withyour classmates and with native speakers.
This language is not regularly but offered in the Spring and Fall semesters at IU throught the Department of Central and Eurasian Studies. You could also find the learning opportunity in Summer 2021 through IU Language Workshop.The Center for Languages of the Central Asian Region has many resources available.