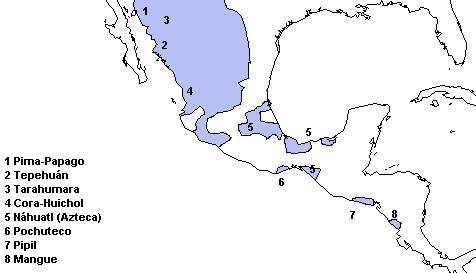 Map of Uto-Azteckan Languages, #1 is Papago
Papago, or Pima-Papago, now more often called O'odham language, is a Uto-Azteck language spoken by some people living in Southern Arizona(Papago, or Tohono O'odham) of the U.S. and Sorano of Mexico(Pima, Akimel O'odham).
Now there are shortly less than 10 thousand speakers of the language, but the number should be underreported.
Papago is not currently taught at IU but CeLT has some Papago interviewing recording arvhive that may be retrievable.