Banner credit:
Old stone bridge and archaeological museum, Macedonia
By

 

zefart - stock.adobe.com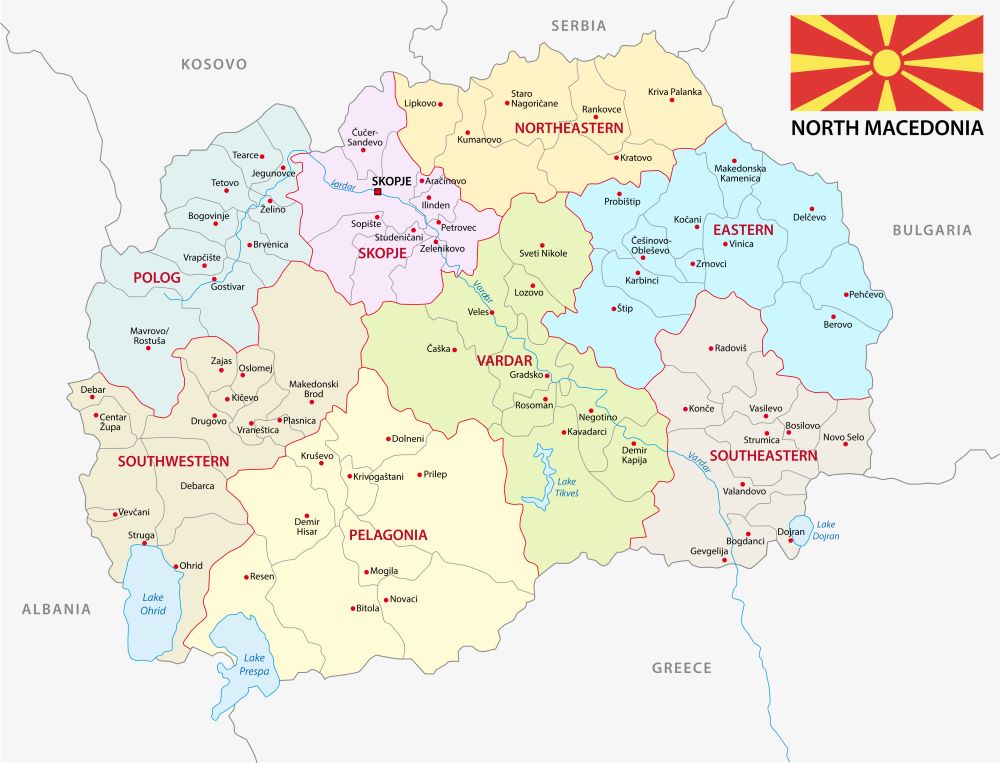 Macedonian is a South Slavic language, spoken as a first language by around two million people, principally in Republic of North Macedonia and the Macedonian diaspora, with a smaller number of speakers throughout the transnational region of Macedonia. It is the official language of Republic of North Macedonia and an official minority language in parts of Albania, Romania and Serbia.
Republic of North Macedonia was once a part of the dissolved Socialist Federation of Yugoslavia (1945-1992). After independence, its name(Republic of Macedonia, but in most official circumstances called as "Former Yugoslav Republic of Macedonia" or "FYR Macedonia" or "FYROM" in short forms), flag and emblem was long in dispute with the neigboring country, Greece, though Macedonia as a soveign country joined UN in 1993. In June 2018, Macedonia and Greece resolved the dispute with an agreement that the country should rename itself "Republic of North Macedonia". This renaming came into effect in February 2019.
Macedonian is not currently taught on the IU campus, but we do have access to some offline study materials. Learn more about Macedonian here.