The location of the Republic of Buryatia in Russian Federation
Buryat (Buriat) is a language spoken by approxiamately 330,000 people in parts of Russia, Mongolia, and China. It is one of Mongolic Languages that mainly spoken in East-Central Asia.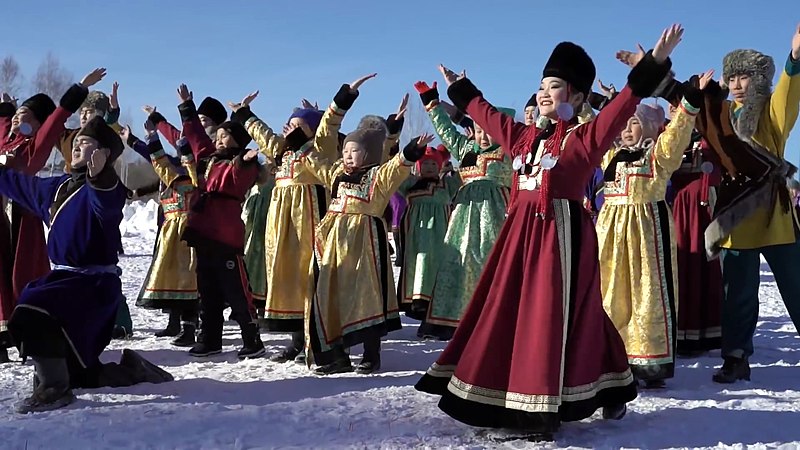 Sagaalgan (from the Buryat language, meaning "White Month") is a Buddhist festival marking the beginning of the New Year and the coming of spring.
Credit: KoizumiBS, CC BY-SA 4.0, via Wikimedia Commons
Buryat is not currently taught at IU. Learn more about Buryat on Omniglot and Wikipedia. Buryat language resources at Open Language Archives Community