On Saturday April 2nd, Sara and Decker tabled at the Lotus Blossoms Bazaar at Fairview Elementary in Bloomington, IN on behalf of of CeLT and CLE. We hosted a World Language Jeopardy game.
We had players of all ages! Our favorite trivia fact from the game is that the word "zombie" comes from a West African (Bantu) language! Players got to take home World Language Festival-themed bags, t-shirts, and masks.
It was such a fun experience and we can't wait to take part in Lotus Blossoms again next year.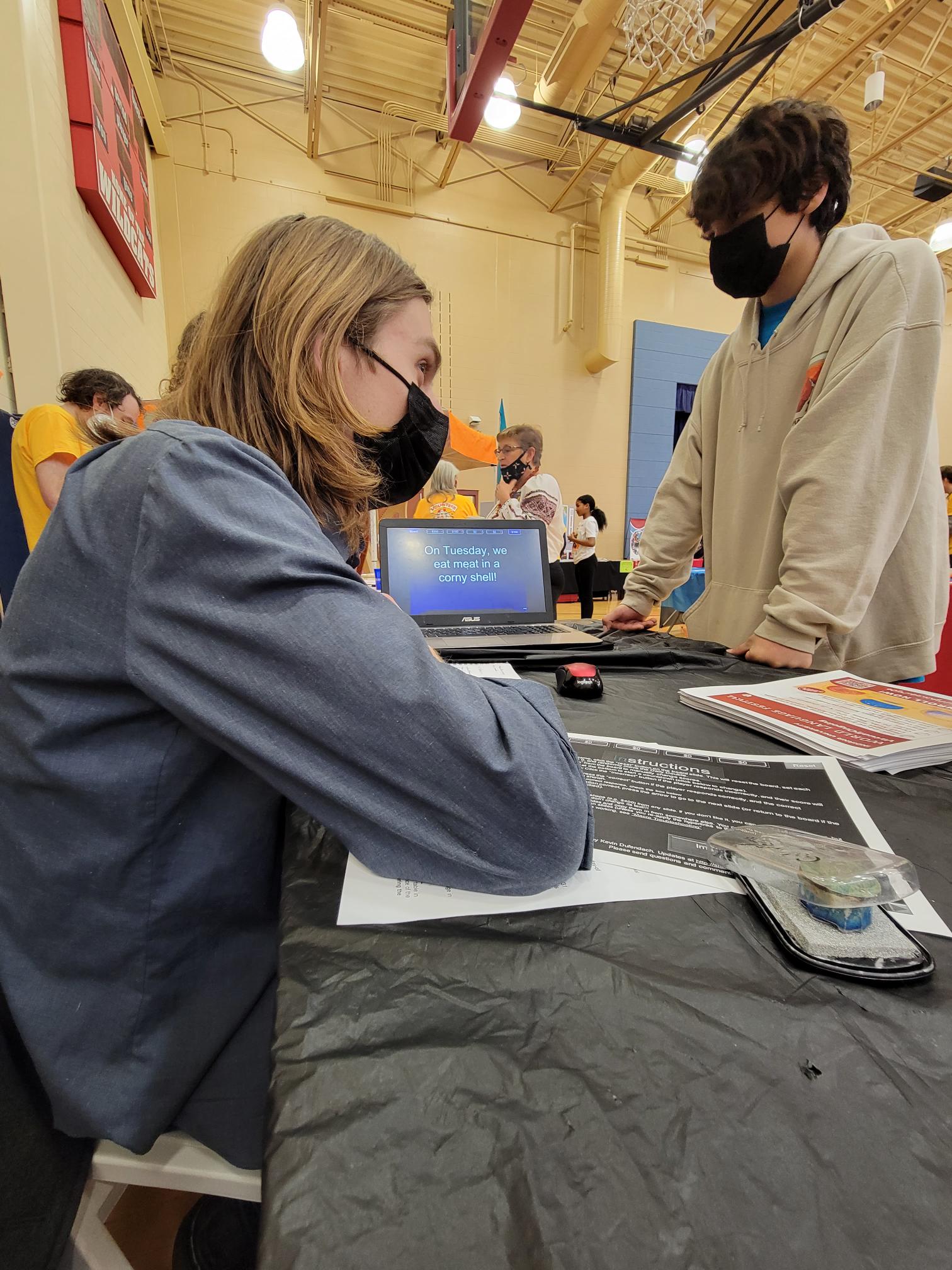 Decker answered questions at the Bazaar.