You Chat I Draw. OpenAI's DALL-E
Latest Update: Nov 2023.
DALL-E 3.0 has been introduced but it was bundled with the subscription plan of ChatGPT PRO, which make it more difficult for casual uses. Free version of DALL-E 3.0 powered Image Creator could be accessed on the search engine of Bing at https://www.bing.com/create, but a Microsoft account is required to use the service and there is a 15-successful-prompt cap for "faster creations". When you used up the quota, the creation process could be much longer than you would expect.
One of the hottest topics currently in learning tools must be OpenAI's ChatGPT, the AI conversation generator. But have you tried ChatGPT's visual counterpart, DALL-E? 
DALL-E is an artificial intelligence tool created by OpenAI that interprets user input text and generates graphics accordingly. It was first introduced in 2021 and continues to be updated as its popularity grows. DALL-E gives everyone the chance to be a "visual designer" -- simply describe what you want to see (topic, style, etc.) and you'll receive it in moments! 
Image generators can be used in a number of ways—from creating social media content to developing interesting writing prompts.  Images created with DALL-E can be used anywhere you would like, as the user who generated an image is considered the image owner.  However, the user agreement and terms insist that owners not misrepresent the images as being created without AI tools. 
Credits are needed in order to generate images, available to purchase for a reasonable price. Users who registered prior to April 6, 2023, currently receive a small allotment of free credits each month (expiring at the end of the month).  Some rules exist about content (refusal of certain keywords or protected elements), but overall the tool is user-friendly, useful, and adaptable to nearly any teaching or learning need. 
To access DALL-E: 
In a web browser, navigate to https://openai.com/dall-e-2/ 
Use your ChatGPT (OpenAI) account to log in, if you have one already, or create a new account. 
Once logged in, the interface is straightforward.  Just type in one or more phrases to describe the image you want, click "Generate," and you will receive four different images generated based on your description. 
For example:  
If I would ike an image of a cat chasing dog image, in the style of Da Vinci's work, I could type in: "Leonardo Da Vinci's a cat is chasing a dog"  
With that input, DALL-E generated the follow image (as well as three others):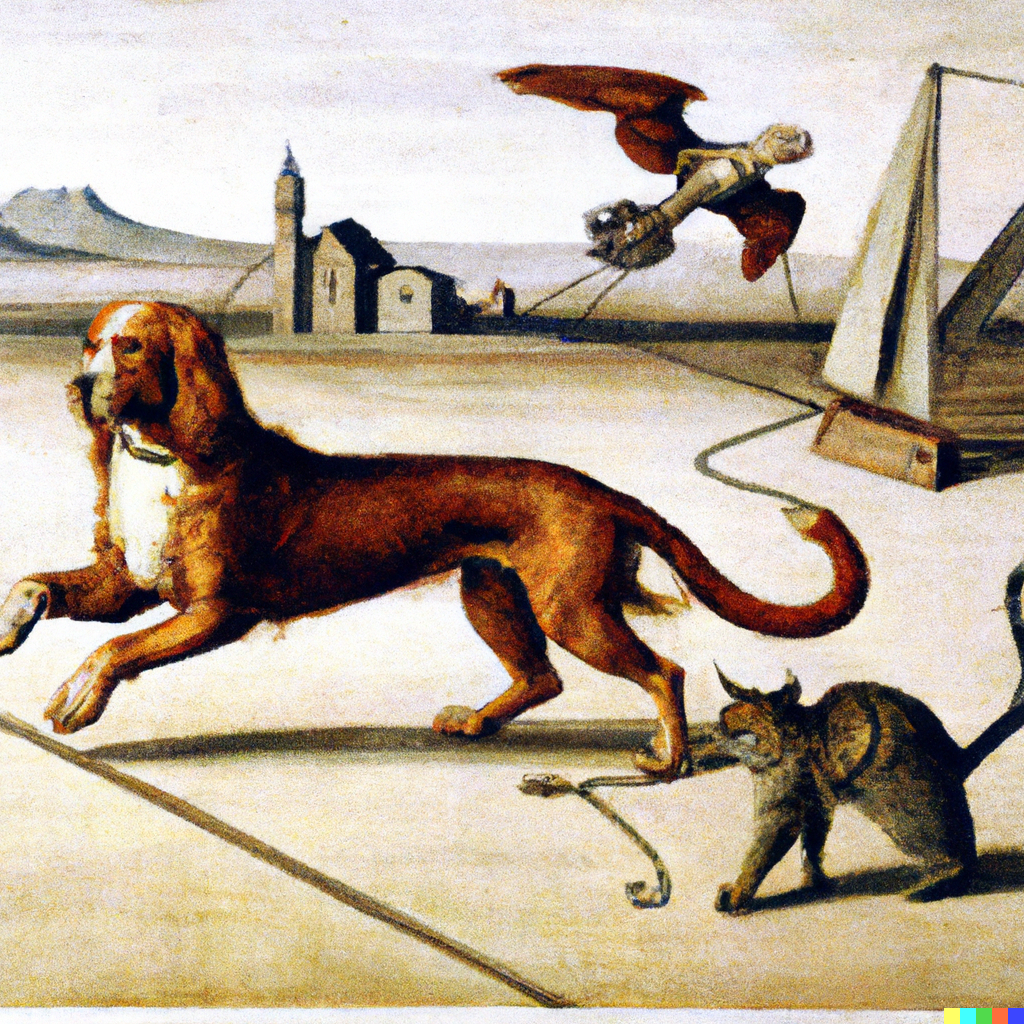 All generated images are automatically stored in your account, and you can revisit them and/or edit them by viewing your account history. 
 Variations on an uploaded image 
Another way to use DALL-E is to upload an image file you already have and allow DALL-E to generate variations, enhancements, or allow you to add AI-generated components. 
For example: 
I uploaded this original image: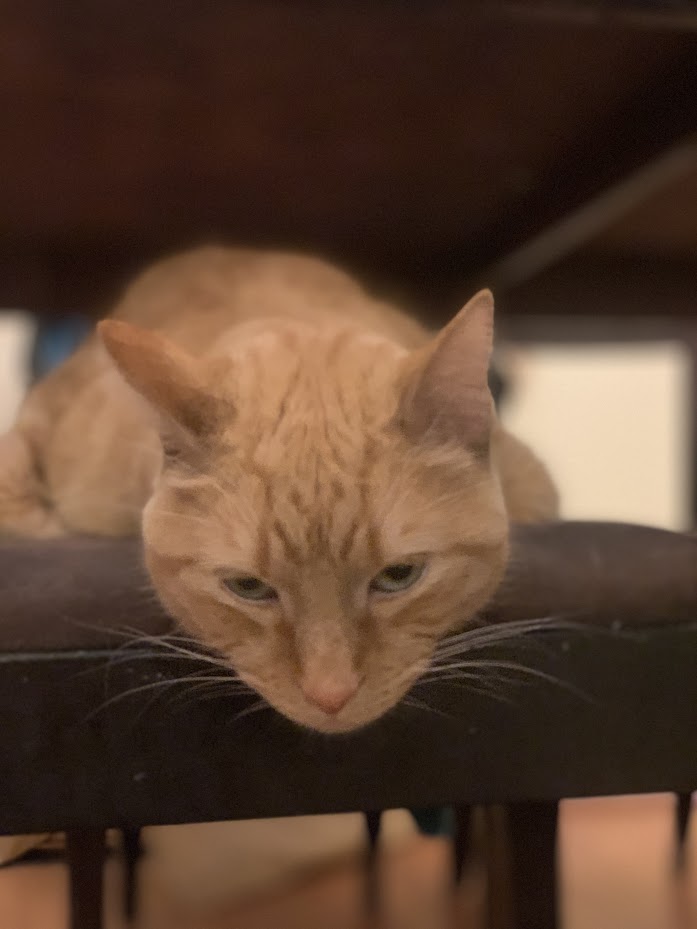 DALL-E then provided these variations: