About this lab
Equipment
BH 664 is a small multimedia computer lab with:
Two iMac computers (one of latest models)
4 high-end Windows 11 workstations that are equipped with high-quality audio headsets and widescreen monitors ideal for multimedia production
a large display connected to a Wacom tablet station (instructor's station),
a Cisco video conferencing system that is integrated with Zoom Cloud Meetings.
Capacity and Purposes of Use
BH 664 can seat up to 7 people and is useful for multimedia projects, small-size workshop, distance learning, hybrid meetings, language tutoring, research data collection, or self-directed learning.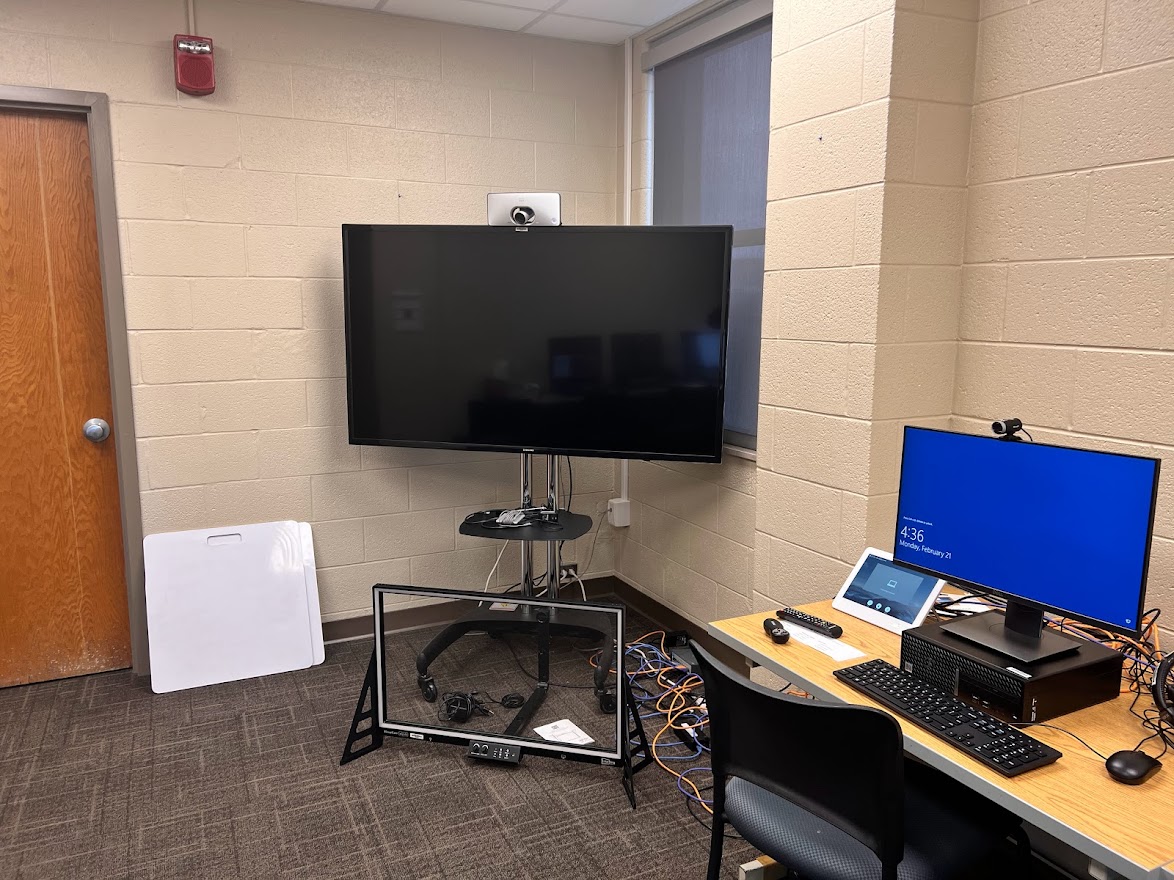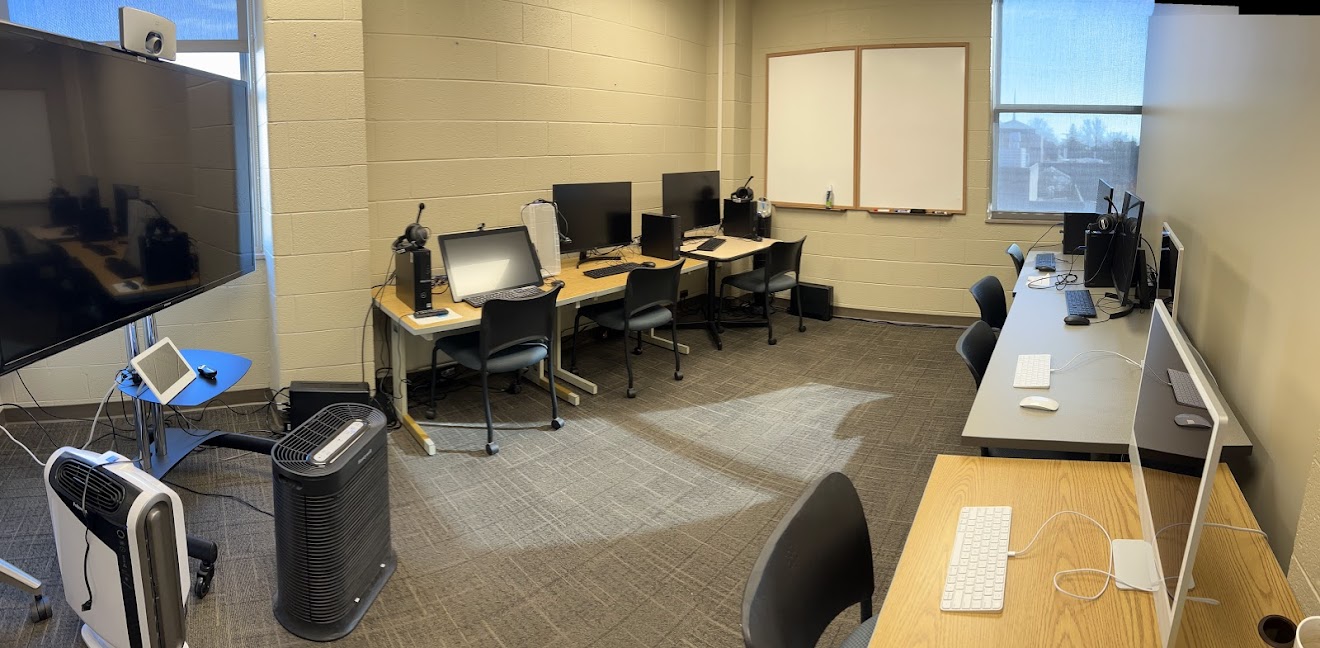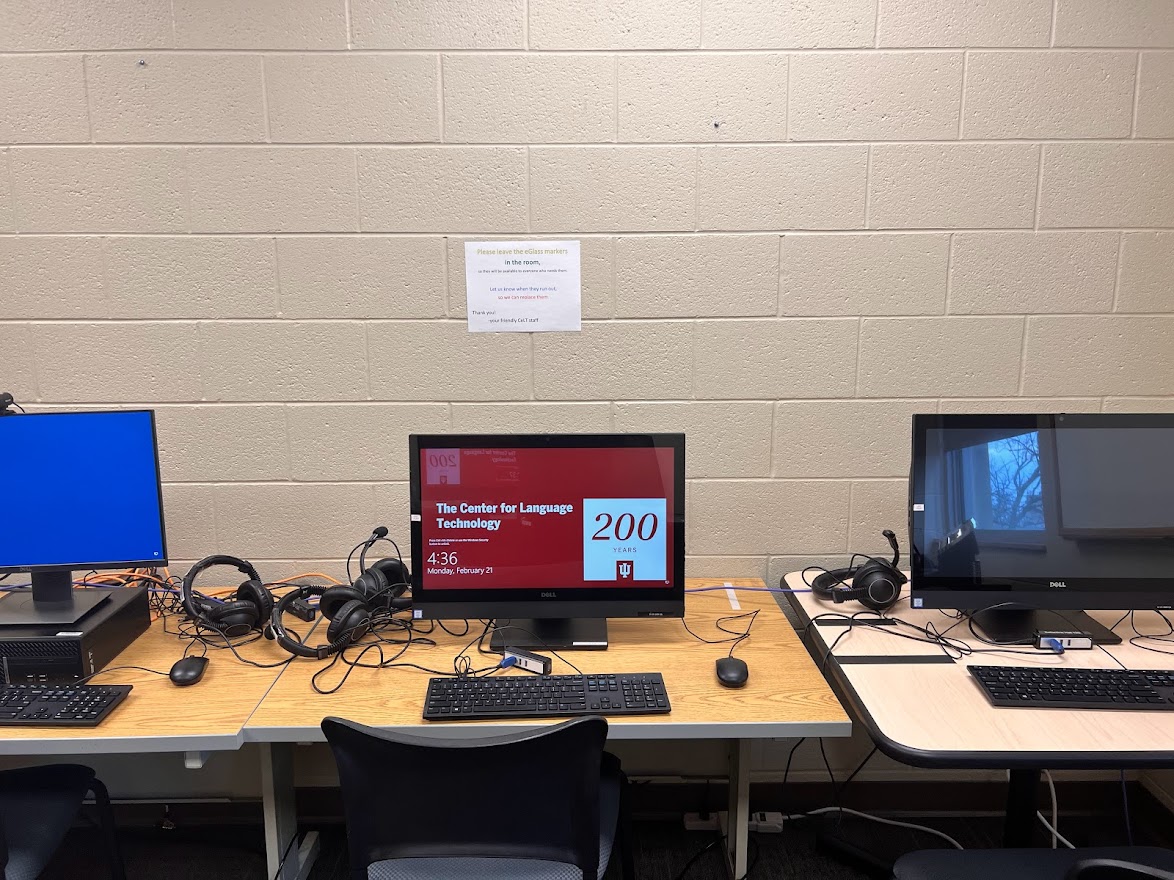 Special Notice
Please note that BH 664 and BH 665 share an interior door and, to reduce distracting audio bleed, CeLT attempts to avoid scheduling hybrid classes in these two rooms concurrently.  
BH664 Schedule
Please fill out the request form for room reservation. You may view the room's schedule/availability on the calendar below.