Equipment Check-out Service
Notice:
We have adopted special temporary protocol for this pandemic season:
Request the equipment virtually: Equipment Request Form
---
It is a cornerstone of CeLT's services, to offer teaching and learning equipment rental free of charge to language instructors, AIs, and researchers. 
Email:celteqp@indiana.edu
In Fall 2020, we have adopted a temporary procedure of requesting, picking up and returning equipment. Please check it out. During Nov.30th, 2020 to Feb.1st, 2021, we recommend you request equipment virtually.
Equipment Request, Check out and Returning Procedure
 Updated Sept. 30, 2020
Commonly Requested Equipment
Digital Voice Recorder
Sony Digital Audio Recorder(DAR)
Amount available: 20
Connection to computer: Micro-USB-to-USB cable or built-in USB (depending on specific model)
*2 AAA batteries are needed
Sony Camera
Sony HDD Camera Recorder
Amount: 20
File storing: Hard Disk Drive(HDD) Smart-Drive(Not in use)
Battery: Dispatchable-battery
Connection: Micro-USB, USB connect
Tripod
Amount: 20
Features: Compatible with most cameras (all cameras in CeLT inventory)
Presentation Remote
Amount: 5
Features: Computer slideshow control (PowerPoint, Google Slides, etc.), laser pointer
Connection to computer: USB (wireless dongle)
Sanako Headsets
Amount: 25
Features: Plug-and-play computer audio headset with headphones and microphone
Connection to computer: USB
*Please consult CeLT staff for group check-out
Cardboard VR Glass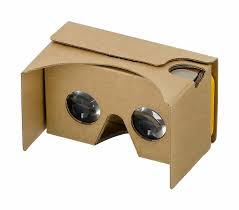 Features: Work w/ most of regular sized phones
Notice: Not for checking-out individually, 
            Please make an appointment before checking out.
iPad-mini for Classroom
Amount available: 20, generally borrowed as a set
Features: Excellent for establishing a creative/immersive learning environment, housed in protective cases, special app installation requests welcomed
Note: CeLT asks for special notice prior to borrowing the iPad Minis in order to ensure successful app installation, etc.  Please email or call our office to learn more!
Kodak Action Camera
Amount available: 2
Features: Used for creating immersive 360-degree videos and other visual elements
Note: CeLT asks for special notice prior to borrowing a 360-degree camera in order to provide time for an informal training session, etc.  Please email or call our office to learn more!
Other Equipment
CeLT offers a wide range of audio, video, computing, and other equipment for checkout.  If there is something you need but do not see listed, please ask!  
In addition to the frequently borrowed equipment listed above, CeLT also has: specialized language computer keyboards, all-region DVD players, portable CD players, digital still camera, miniature whiteboard sets, and many others.
Special Tripods or Attachments for Mobile Devices
Policy
Last updated September 2020 
CeLT is pleased to offer a variety of audio and video devices, projectors and presentation equipment, and other items for language instruction use at no cost to borrowers. 
Please note that the equipment loan duration is temporarily modified during Fall 2020, and the loan period is subject to change in the future subject to demand and other constraints.  Borrowers will be informed of the current loan duration when submitting a request.
What is needed to borrow equipment?


An IU identification card (CrimsonCard) is required.

Who is eligible to check out equipment?


Instructors, AIs, and researchers.  Please note that undergraduate students are not able to borrow equipment from CeLT.

What is the rental period?


The rental period differs for each type of equipment, but is generally one week. If you have special circumstances that require a lengthier rental, please contact CeLT to make arrangements.

Am I able to borrow a classroom set of equipment (such as computer headsets for 20 students) for special projects or lessons?Yes, instructors are welcome to borrow larger quantities of equipment for in-class use by their students.  Please note that individual students are not able to borrow these items independently. 
What responsibilities are associated with borrowing equipment from CeLT?


You are responsible for taking care of the equipment while it is in your possession.  CeLT has a limited budget for purchasing/replacing items, so your care helps ensure we are able to continue offering this valuable service to all instructors.  Please let the lab assistants or other CeLT staff know about any problems you may have experienced with the equipment, either via phone/e-mail or when you are returning it.
What support is available when borrowing equipment?


CeLT's lab assistants are available at any time during checkout room open hours to provide assistance with and brief training on using borrowed equipment.  CeLT staff are also available via phone and email.  If you have specific concerns or special needs, please don't hesitate to contact us.